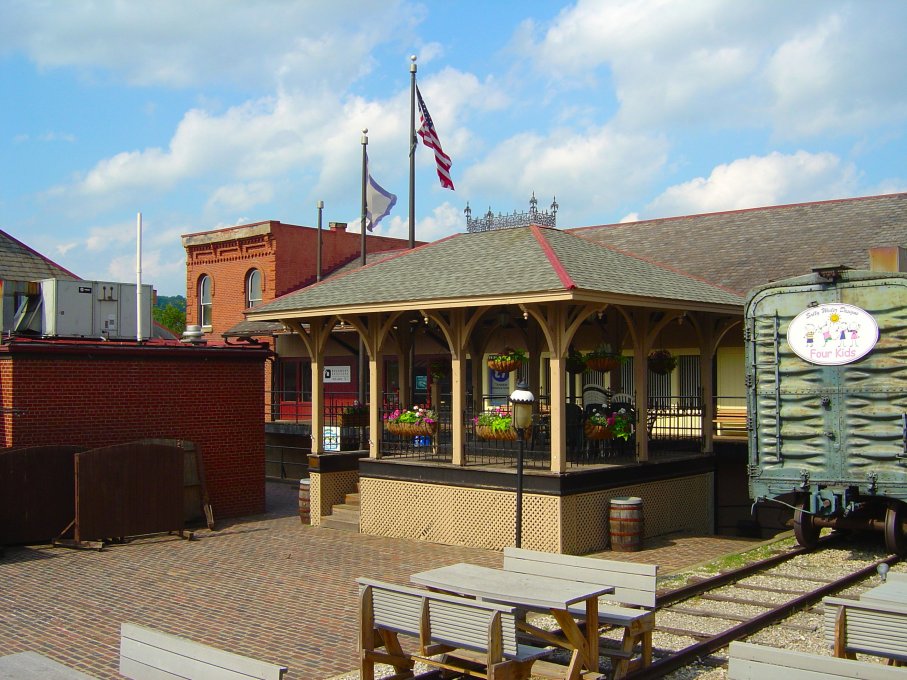 Heritage Station has been a charming little pocket of Huntington for many years. But lagging business and little foot traffic have plagued the development, leaving it empty and struggling — until now.
WSAZ   Heritage Station Experiencing a Rebirth
As space becomes available, the Shops at Heritage Village are being filled with local artisans, personal service providers and unique food vendors.  We want this to be a destination that reflects our community's character.  It's a purposeful development; we're taking time to ensure the businesses compliment each other in a cohesive environment.
With support from the CVB/marketing, training from Unlimited Future, merchant's association, a four season outdoor market, annual events and the extreme low cost leases, utilities and inspiring space, this is the time and place to let your dreams take flight.
It doesn't cost a thing to learn more.  Attendance is not a commitment.  We want people who have a passion for what they do.  People who want to be there and share their creativity with others.  The sky is the limit!
We are specifically seeking (but not AT ALL LIMITED to): ethnic foods or category specific short order eateries (Gyros, Crepes, Bagels, UNIQUE pizza by the slice, artisan ice cream/gelato, Spanish tapas, Cuban, vegetarian). Unique services: gentleman's salon (shoe shine/hair/shave), pet grooming/retail, leather repair/handcrafted items, silversmith/custom creations Retail: Inventory MANAGED brand re-sale shop, denim, glass/housewares, vintage clothing, vintage furniture, architectural salvage, cheese, wine, fish, meat, loose flowers, chocolate, etc.
There are multiple artists (jewelry makers, photographers, sculptors, painters, etc.) interested in sharing gallery/retail space. Ask about it.
Call the Cabell County Convention and Visitors Bureau for information 304-525-7333.