The National Restaurant Association cites locally sourced meat, seafood and produce as the top food trends in 2015.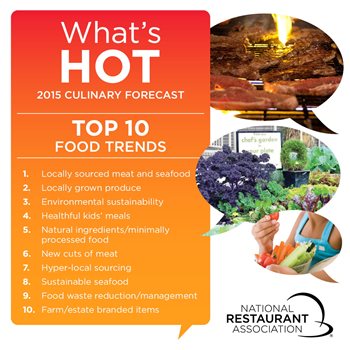 The Huntington 30 Mile Meal can help build connections between restaurants and farmers, as well as promote local sourcing to consumers. The 30 Mile meal is a hyper-local food brand and hosts a map of local food vendors and eateries on our website realfoodreallocal.org. We are part of a network of rural communities promoting our towns as dining destinations and generating community wealth.
Contact the 30 Mile Meal if your restaurant or farm would like to promote a special menu item, festival or event!